Sports
"We take photos as a return ticket to a moment otherwise gone." - Katie Thurmes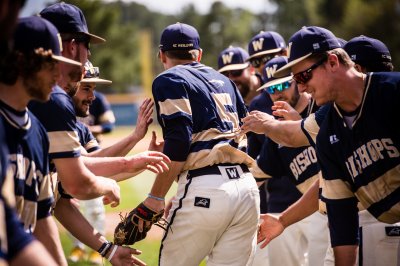 Your Sports Session
I've always loved playing and watching sports, but my interest in baseball started when my cousin's son started playing as a pitcher for the University of Louisville's team. Over the years I've thought about dabbling in the business but it wasn't until this year that I decided to give it a go— and I'm so glad I did because I absolutely love it! Photographing sports is kind of the best of two worlds for me as it allows me to combine my storytelling skills and creative portrait work together. It is an exciting type of work as no game is ever the same and there is always a multitude of moments that happen throughout. There is so much more to capture than just the action shots, but all the other important "behind the scene" pieces that highlight the teamwork, grit, and athleticism of this amazing sport. Rates for sports photography vary, please contact me to create a customized package.
Not in North Carolina?
While most of my sessions take place in North Carolina, I do love to travel. For travel rates and additional information about my photography packages, please contact me.