Portraits
"We do not remember days... we remember moments." - Cesare Pavese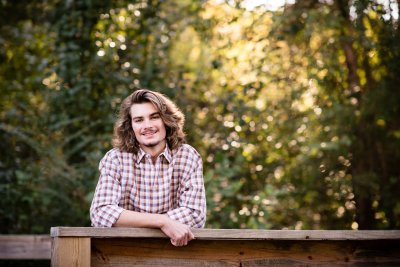 Your Portraits
Sessions include the following:
Location(s) of your choice
2 hours of shooting time
$200 product credit
Photographer's time, travel & talent
Online viewing of your photos in a password protected gallery
Social media preview
Portrait sessions are for high school seniors, couples, four-legged companions, maternity clients, and anyone else who just needs a good ol' portrait. From smiling and laughing to serious smiles or subtle glances, I will capture a variety of images all the while we have fun doing so.
Not in North Carolina?
While most of my sessions take place in North Carolina, I do love to travel. For travel rates and additional information about my photography packages, please contact me.
F
requently
A
sked
Q
uestions
When do you schedule your sessions and during what time of the day?

Sessions can be scheduled on weekdays and weekends. I schedule sessions two hours before sunset, when the lighting is best. There are some exceptions to this for my Family Sessions. The time of day will be dependent on our focus for the session.
What locations do you use for sessions?

Once we have booked your session we will discuss location options. If you don't have a spot in mind, I am happy to recommend and/or research other options that we think will work best for your session!
When is payment due and what forms of payment do you take?

A signed contract and a $175 deposit is required to book your session. The remainder of $200 must be paid at the time of the session. I accept the following payment methods: Credit Cards (via PayPal), Check, & Cash
How many photos will be in my online gallery?

This varies from session to session. I take a lot of photos during your session, but I only share my best work. Your online gallery will typically contain 50-100 images.
What should we wear?

Putting together clothing for your session can be stressful! I highly recommend clients dress comfortably, stylishly and in clothes that reflect their personality. How you feel in your clothes comes across in your photos and I want you to feel beautiful! For families, I recommend coordinated by not entirely matched looks. In planning outfits for my family photos I found that it was easiest picking out an outfit for 1 person in the group and then working from there to pull the other outfits together. I am no fashionista, but am always available to offer feedback if help is needed!