I'm Lindsey
I take pictures that tell stories.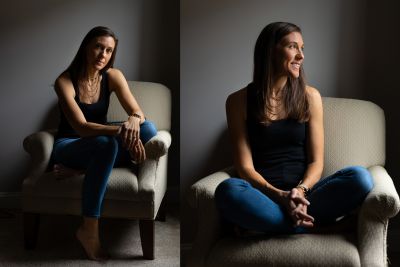 I want to help tell
your story.
I am passionate about capturing images that help you remember the good stuff; not just the moments where everyone is smiling at the camera, but the ones in-between. I strive to document the relationships that you share with your four-legged companions, your spouse-to-be, or your two-legged family. My goal is to give you unique, beautiful, and timeless images you will want to share on your walls and serve as documentation of all your important life moments.
A bit About Me
I am Lindsey, an equine, portrait and wedding photographer focused on telling stories and documenting relationships. I live in Rocky Mount, NC and am the wife to a railroad engineer, a mama to Wesley, Maddy and our four legged boy Cash. Below you'll learn a few high level things you should know about me.
I have a serious obsession with horses.
I never grew out of the "I freaking love horses" stage. From a young age I loved them and after lots of years of begging and crying (yes, I did), my parents bought me my first one when I was in high school.
After taking several years off from riding (kids) I decided at the end of 2021 that it was time to start doing something for myself again. As cliche as it sounds, it has felt really good getting back in the saddle. Horses just make me happy and I am secretly hoping my daughter will inherit my obsession!
01
I love me some hobbies.
My hobbies have morphed some as I have aged, but there is nowhere I would rather be than outside! I walk and workout daily and in the summertime you can find me in the sun (sorry skin)! In addition to going to the barn, I've recently taken up wake-surfing since our neighbors have a boat and we live in a neighborhood with lake access. I am in the stage now where my kids are trying activities that they are interested in and I really enjoy watching them from the sidelines. This might make me sound really old, but I also really love mowing my grass - nothing better than a fresh cut yard. Oh and we feed and enjoy watching birds. #old
02
I am a midwestern gal.
I did most of my growing up in Iowa and my extended family still lives and farms land in rural Illinois. My grandfather, who we lost in 2016 - a true Illinois farmer - was my favorite person to photograph. I still go to Illinois each year to visit my family and enjoy life on the farm.
03
I was going to be an architect.
I went to college at NC State and received my BA in Landscape Architecture. While doing anything with that degree is a thing of a past, I really believe all of the skills I learned and developed while at college of design has made me the photographer I am today.
04
I love my family.
I am a family person and time with my family is incredibly important to me. When I am not taking photos I am taking care of my two little minions and spending time with my hubby. My son loves to be outside so that is most likely where you will find us. I also talk to my mom every single day; most of the time multiple times a day. My dad has stopped answering the phone because he knows I am just going to ask to speak to my mom.
05
I am a storyteller.
I've always been fascinated with what people's lives are like and how photos can share a glimpse of that. I of course have a love for creating beautiful portraits, but the photos that tell a bit more always speak the most to me.
06